Part 2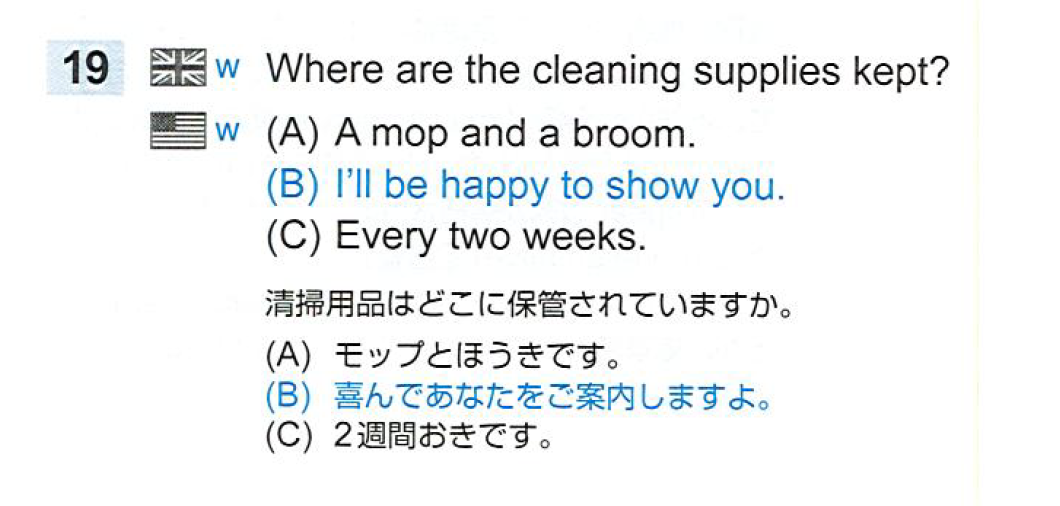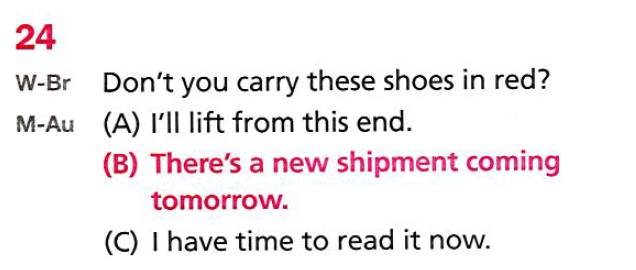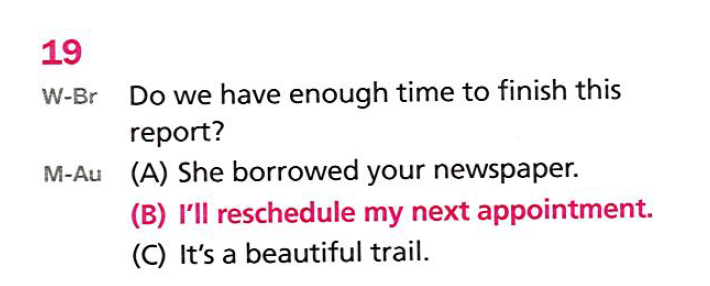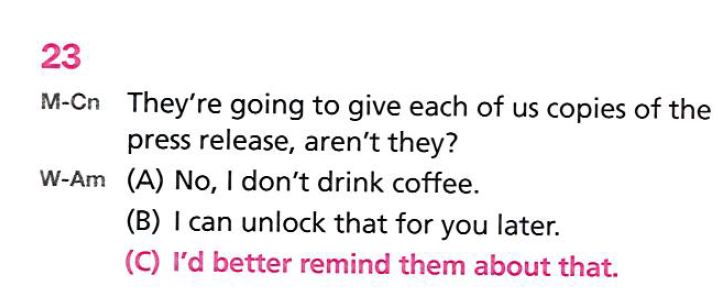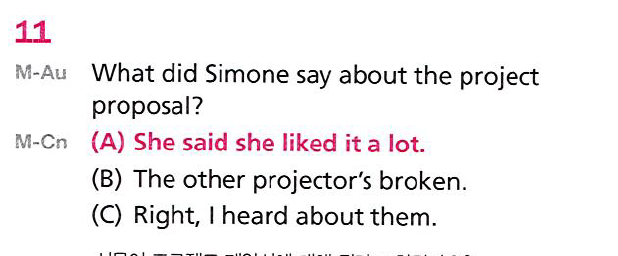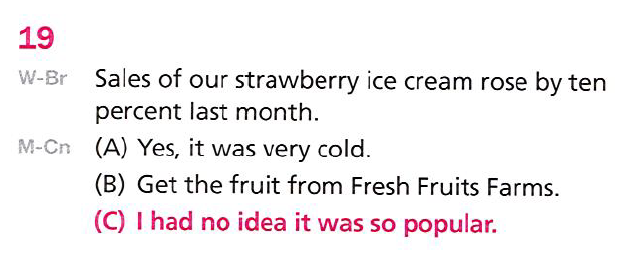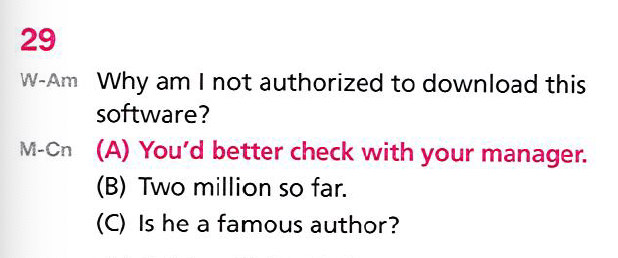 Part 3
🇦🇺 Johns Sod company. How may I help you?
🇬🇧 Hi, this is Dolores Garcia, the facilities manager at West Town Stadium. We're looking into replacing the artificial turf on our playing field with natural grass. But we're concerned about how much water it'll require. Especially during the months where there isn't much rain.
🇦🇺 There are a number of drought-resistant grasses on the market now for facilities like yours — Bermuda and St. Augustine grasses in particular can tolerate long dormant seasons. We have patches growing out here in our nursery. Can you come by and take a look at sometimes this week?
🇦🇺 Nadia, Omar — I'd like us to talk about access to the Skyline Towers construction site. As the security contractors for this project, we'll be in charge of checking badges for all personnel. That's a lot of work.
🇨🇦 We could always hire more guards for each site entrance.
🇬🇧 The temp agencies are charging too much these days. We don't have the budget for that.
🇨🇦 Well, why don't we rent budge-reading machines then. Remember we used the Borson readers for that summer festival?
🇬🇧 The Borson machines were terrible — they were so slow, people had to wait in line.
🇦🇺 I like the idea of using an automated system though. Maybe we can try another brand.
🇨🇦 Hello, Bellevue Apartments Management Office. Can I help you?
🇺🇸 Hi, I'm Azusa Suzuki. I'm a new tenant here and I live in 2A.
🇨🇦 How's everything in your apartment so far?
🇺🇸Very good. One thing though… When can you put my name on the building directory? It still says the previous tenant's name.
🇨🇦 No problem. I can send someone over now. Unit 2A, you said?
🇺🇸Yes. And, I'll be stopping by your office tomorrow with my February rent check.
🇨🇦 OK. See you then.
🇦🇺 Emiko and Susan – could you give me an update on the negotiations with the city to purchase insurance through our company?
🇺🇸 Well, the city officials expressed interest in buying insurance for all of their emergency vehicles, including ambulances, through us. I sent them a quote, but unfortunately I'm still waiting to hear back.
🇬🇧 I've been working on the account with the city parks department, and I have the same problem. They haven't committed yet, either.
🇦🇺 Hmm, we could offer them a reduced first-year rate. That might motivate them to make a final decision quickly.
🇺🇸 Thanks for meeting with me today, Diego. Our firm's been contracted by a ferry company to design a hydrogen-powered boat. They're hoping to cut down on their carbon emissions with a boat that runs on clean energy.
🇨🇦 Hmm. A hydrogen power source is going to need a lot of space. Since ferries usually transport cars. I'm concerned about where we'd place the hydrogen source.
🇺🇸 Actually, this ferry would give tours. So it won't be carrying vehicles, just passengers.
🇨🇦 Then maybe we could store the hydrogen on the deck?
🇺🇸 Possibly. Could you research that before we meet with the ferry company?
🇨🇦 Absolutely.